Real Estate Investment in Vancouver – Metro Vancouver Opportunities
Discover my Unique Strategy for Real Estate Investment Vancouver in BC, and the best places to buy.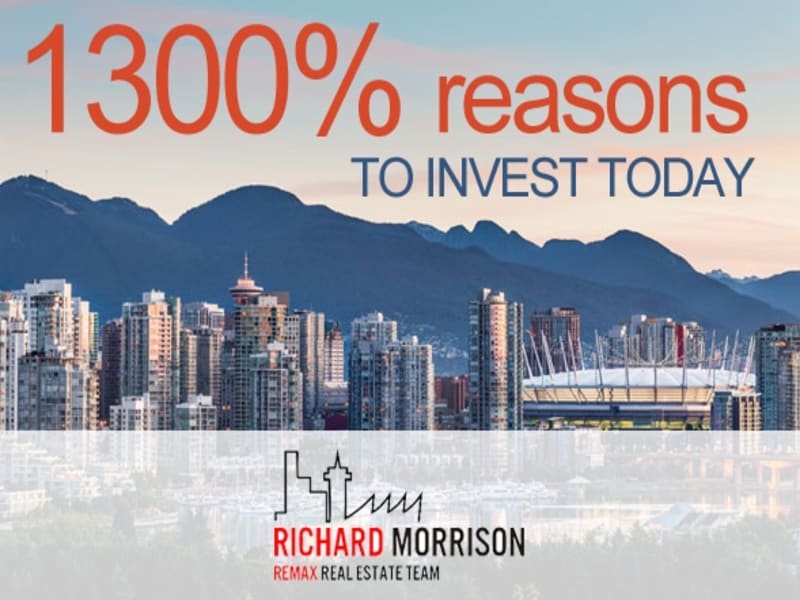 Let's Discuss Investment Opportunities In The Vancouver Real Estate Market
Imagine waking up each morning surrounded by nature's beauty. Majestic mountains hugging the coastline. Lush rainforests and ocean vistas painting the landscape. A vibrant, world-class city nestled between it all.
This paradise does exist – it's called Vancouver!
But with great allure comes great demand. And high demand drives up real estate prices.
Purchasing investment property in Vancouver can feel out of reach. But it doesn't have to be!
Discover Profitable Strategies And Throw Away Mediocre
In this guide, we'll map out smart strategies for investing in Vancouver real estate. You'll discover profitable locations and tenant-friendly homes. And learn insider tips to build long-term wealth, even in a competitive market.
Let's embark on this journey together. By the end, you'll be empowered with the knowledge to invest wisely in one of Canada's most sought-after cities!
Key Takeaway
With the right strategy, Vancouver's high property prices can work to your advantage. Focus on cash flow positive homes and leverage expert help to profit.
Attention Vancouver: Prime Locations Beckon Investors!
Vancouver isn't one homogenous real estate market. It's a patchwork of unique micro-markets – each with advantages. The most successful investors target strategic locations. Their property search zeroes in on specific neighbourhoods poised to outperform.
Here are top areas in Metro Vancouver ripe for investment:
Squamish – Outdoor Adventure Hub

The scenic seaside town of Squamish has become a hotspot for outdoor enthusiasts and young families seeking more affordable single-family homes.
With its small-town charm yet proximity to Vancouver via the Sea to Sky Highway, Squamish draws outdoor-loving renters working remotely or commuting.
Properties near recreation like mountain biking trails and rock climbing are most coveted. And homes with mortgage helper potential like basement suites generate added rental income.

The Tri-Cities of Port Moody, Port Coquitlam, and Coquitlam offer housing at costs well below Burnaby and Vancouver.

Brand new condos near transit nodes like Burquitlam, Moody Centre, and Coquitlam Centre range from $400K-$500K.
Their affordability attracts first-time investors.
Yet SkyTrain access provides easy commutes.

Surrey – Vancouver's More Affordable 'Mini Me'

Purchasing in Vancouver proper is prohibitive for many.
Fortunately, demand is spilling over into Surrey, the largest growing city in North America!
Surrey offers comparative affordability just a short commute from Vancouver via car or SkyTrain. Investors can secure new 1-bedroom condos for mid $300Ks – a steal compared to Vancouver.
With its rapidly growing population, Surrey produces tremendous rental demand.
That makes positive cash flow achievable for investors buying smart.
Focus your search in North Surrey near SkyTrain stations.
Transit-oriented locations are magnets for renters who rely on public transportation.

Langley – future SkyTrain Fuels Growth

Families flock to Langley for its coveted single-family homes under $1 million. Investors should target properties near future SkyTrain stops, planned as part of the Expo Line extension to open in 2024.
Buying along this transit corridor now, before prices surge, provides huge upside. And ground-oriented units like townhomes attract the most renters in this family-friendly region.

Richmond – Balanced & Central

With Canada Line access and ample amenities, Richmond strikes an ideal renter balance. But prices are still reasonable, unlike Vancouver's extremes.
Brand new 1-bedroom condos near $500K generate positive monthly cash flow with current rental rates. That makes Richmond a stable breadwinner in an investor's portfolio.
Pro Tip: Future transit unlocks huge value. Target emerging SkyTrain growth corridors before prices boom. Get early positioning.
Affordable Options to Pique Your Curiosity
Let's explore creative ways to invest in Vancouver real estate even with a modest budget:
Fractional Ownership
With fractional ownership, you split a property with co-owners and share usage rights. It lowers the buy-in cost substantially.
Platforms like Pacaso make the model easy. You own 1/8th to 1/2 of a premium second home and receive earned rental income when not using your allotted stay time.
REITs
A real estate investment trust (REIT) allows you to own shares of an income-producing real estate portfolio.
Many focus on specific niches like apartments, malls, or commercial space.
REITs provide passive real estate investing exposure without huge capital outlay.
Anyone can diversify into this asset class.
Prefab ADUs
Adding a modular backyard studio or laneway home creates a "mortgage helper" rental unit to unlock equity in your existing property.
Prefab ADUs keep construction costs low yet rent for premium value based on location. This maximizes your investment upside.
Pro Tip: Think outside the box of traditional real estate investing models. Creative alternatives like fractional ownership provide access to this asset class.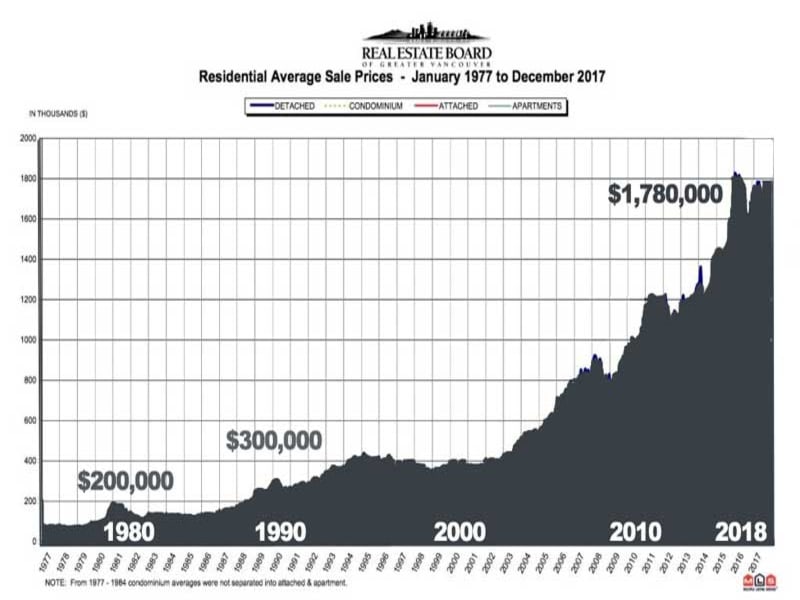 How Cash Flow Positive Properties Attract Great Tenants
Tenants ultimately pay our mortgages. So choosing properties that tenants desire is key.
Ideal rentals have:
Central locations near transit, shopping, and parks
In-suite laundry – on-site laundry is inconvenient
2+ bedrooms to accommodate roommates
Open, bright layouts full of natural light
Curb appeal and attractive exterior presentation
These factors allow you to charge premium rents that boost your cash flow. Remember, profitability hinges on buying desirability.
Avoid "lipstick" upgrades like granite counters. Tenants care more about practical features, not luxury finishes.
Did you know over 40% of Vancouver renters will pay more for practical amenities like in-suite laundry? According to a survey by Richard Morrison, renters prioritize convenience.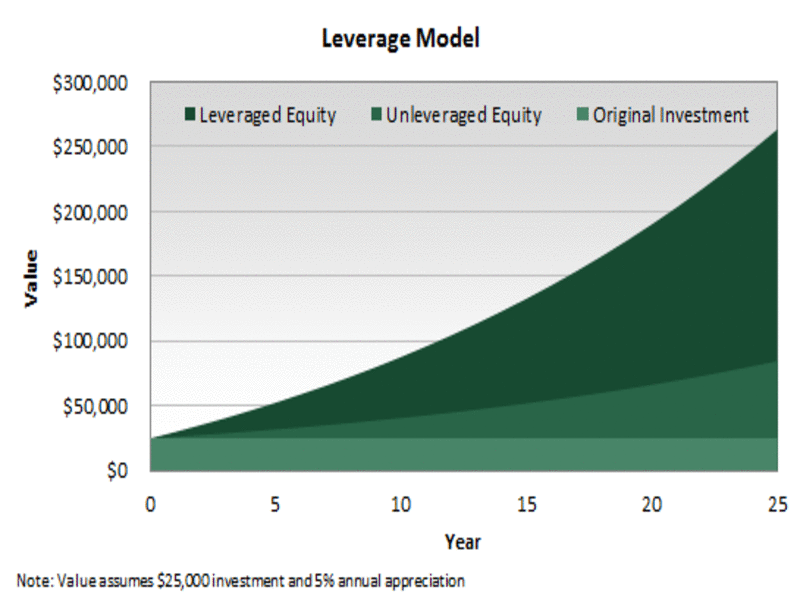 Action: Getting Started in 3 Simple Steps
Are you ready to take action and start building your Vancouver real estate portfolio? Here is a quick 3-step playbook to get going:
1. Build Your Team
Leverage an experienced real estate investment agent. Avoid novice agents who just help home buyers and sellers.
Look for expertise analyzing deals, projecting cash flow, and negotiating purchase agreements.
A seasoned investment specialist can guide you through the entire process.
Also assemble a financial team: mortgage broker, accountant, lawyer, and insurance broker.
Choose professionals well-versed in investment real estate.
2. Map Out Your Strategy
Determine your budget, goals, and timeline.
Will this be a long-term buy and hold strategy or do you need to sell within 5 years?
Create a shopping list of desired property features.
Define your ideal neighborhood targets.
Establish metrics like cap rates you aim to achieve.
Crunch numbers to understand true affordability accounting for all expenses.
Get pre-approved for financing so you can act quickly when opportunities arise.
3. Start Searching
Lean on your agent to uncover off-market deals before competition bids them up. Most Vancouver condos sell in bidding wars nowadays.
Evaluate each potential deal critically. Run the cap rate calculations. Have your agent project cash flow scenarios.
Make offers contingent on satisfactory inspection results. And don't waive conditions in a hot market – that's reckless.
With the right team and plan, you'll invest strategically, avoid overpaying, and generate lasting returns through income property.
Let's connect if you need guidance getting started! I'm always happy to help investors build wealth and realize their real estate dreams in Vancouver.
Pro Tip: Trust but verify. Perform due diligence on all potential deals to uncover issues early. Don't let FOMO cloud your judgement.
Inspiration: Achieving Your Real Estate Investing Goals
Here is a quick recap of key tips we covered to invest profitably:
Target strategic neighbourhoods poised for growth
Ensure financing achieves positive monthly cash flow
Focus on choosing desirable, tenant-friendly homes
Assemble an experienced real estate investment team
Use cap rates to quantify opportunities and compare deals
Explore creative, affordable ways to gain exposure
Have a plan to eventually sell when life changes arise
The road to building a profitable Vancouver real estate portfolio begins with the first step – taking action!
I know you have the inner drive needed to achieve your goals. With the right mindset, plan, expertise, and consistent effort, your real estate investment dreams can absolutely become a reality.
Vancouver's incredible beauty and thriving economy will continue attracting residents for generations to come. Position yourself to profit through this inevitable growth by investing strategically today.
I hope this guide illuminated a pathway towards Vancouver real estate investment success. Please reach out anytime for personalized advice on profitable properties and neighborhoods. I'm always glad to help savvy investors like you!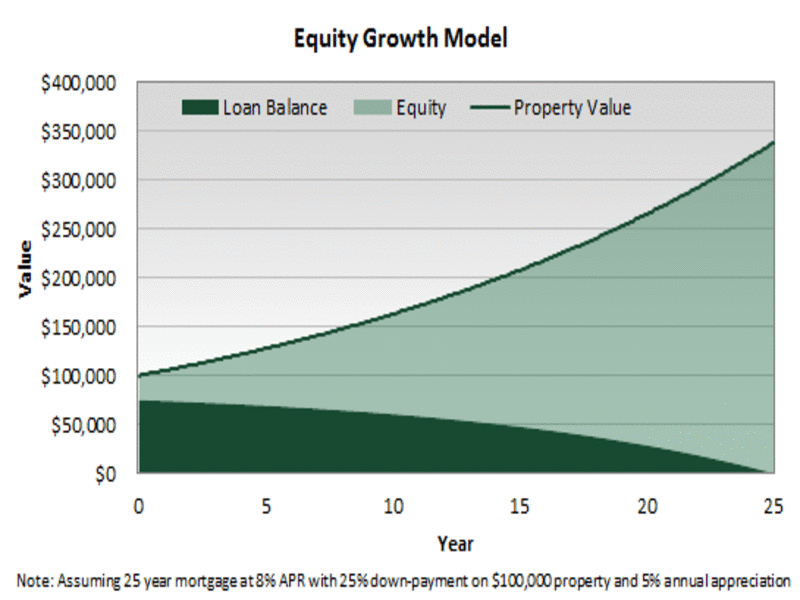 Get Started with Real Estate Investment in Metro Vancouver Real Estate Today:
The opportunity to invest in beautiful Vancouver awaits. Now is the time to get started and secure your piece of this world-class city:
Don't let another day pass without taking action.
Reach out now to get personalized advice on profitable investment properties and neighborhoods that match your goals.
Leverage my decades of Vancouver real estate expertise to build lasting wealth through strategic investing.
I'm here to help guide you every step of the way.
Let's map out your customized roadmap to Vancouver real estate investment success!
Testimonials from clients investing in real estate with Richard:
Frequently Asked Questions:
Q: What are the investment opportunities in Metro Vancouver?
A: Metro Vancouver offers a wide variety of investment opportunities, ranging from rental properties to condos and townhomes. Investment strategies can include positive cash flow, capital appreciation, or a combination of both. Investing in the real estate market in Metro Vancouver can bring substantial returns for investors who know the area and its unique features.
Q: What is the current market value of real estate in Metro Vancouver?
A: The current market value of real estate in Metro Vancouver varies depending on neighbourhood and type of property. Generally speaking, prices for residential properties have been steadily increasing since 2017. Prices for condos and townhouses have also gone up significantly over this time period.
Q: What should I consider before investing in real estate in Metro Vancouver?
A: Before investing in real estate in Metro Vancouver, it is important to consider factors such as location, price, potential rental income, rate of return on investment (ROI), annualized rate of return (ARR), maintenance costs, etc. It is also wise to seek advice from an experienced real estate investor or knowledgeable real estate services provider.
Q: What types of rental properties are available in Metro Vancouver?
A: Rental properties available in Metro Vancouver range from one bedroom apartments to two bedroom condos and townhouses. Investors can also look into mixed-use properties that offer both residential and commercial space. There are opportunities for short-term leases as well as long-term leases.
Q: What areas should I focus on when looking to invest in the greater Vancouver area?
A: When looking at investment opportunitiesin the greater Vancouver area, it is important to look at areas with high population growth rates such as Downtown Vancouver and New Westminster. Areas like Coquitlam and Stratum offer great potential for investors looking to build a portfolio with positive cash flow.
Q: Are there any tax benefits associated with investing in real estate?
A: Yes! In Canada there are several tax benefits associated with owning an investment property including deductions related to mortgage payments, property taxes, insurance premiums and other expenses associated with owning an investment property.
Q: How do I go about finding a good tenant for my rental property?
A: Finding a good tenant starts with understanding your target audience and their needs. You should be sure to conduct thorough background checks on all potential tenants through references or credit checks. Additionally it's important to clearly define your expectations upfront when advertising your rental property.
Q: How much money do I need to invest in order to purchase a condo or townhome in Metro Vancouver?
A: The amount required will depend on several factors including location, size, condition, etc. As a general rule, investors should plan on having enough money saved up for a minimum down payment plus closing costs. Some lenders may require more depending on their lending criteria. Additionally, investors may want to factor additional costs such as mortgage payments, strata fees, property taxes, insurance premiums, etc. into their budget.
Q: Should I use a mortgage broker when purchasing an investment property?
A: Working with a qualified mortgage broker can make obtaining financing easier. They can help you identify the best loan products based on your individual needs and goals. Mortgage brokers have access to various lenders which allows them flexibility when searching for competitive interest rates. However, they may charge additional fees so it's important to understand all the terms involved before making any decisions.
Q: Are there any incentives available for investing in new developments?
A: Yes! Developers often offer incentives such as free parking spots or discounted strata fees when buyers purchase pre-construction condos or townhouses. These incentives vary by project so it's important to research all available options before making any decisions. Additionally some developers may offer limited time discounts which could further reduce the cost of ownership.
Q: How do I determine if an investment opportunity is right for me?
A: When evaluating potential investments it's important to consider factors such as location, expected rate of return, potential rental income, rental market conditions, etc. Additionally you should discuss your plans with an experienced investor or knowledgeable professional who can provide insight into risks associated with the venture. Ultimately you should make sure that any decision you make aligns with your long-term financial goals before moving forward.
Take Action Today:
Investing in rental properties is a popular strategy among many real estate investors. With the Vancouver real estate market being one of the most attractive in Canada, there are ample opportunities for investors to take part in the investment network and discuss investment opportunities. When investing in rental properties, it is important to consider the value of the property, its location, amenities, and other factors that contribute to its potential return on investment.
On Vancouver's West Side, there are many options for real estate values ranging from single-family homes to mixed-use properties and more. Buying another property can be a great way to increase your returns if you use a real estate firm as your broker and get the best real estate investment guidance available. Hope that brokerage will be us! We have 20 years experience in the investment market.
Market
Home prices have been rising steadily over the last several years, making Granville Island and other parts of Vancouver a great place for an investor looking for another property or even someone wanting to start their own property management company.
For those looking to invest in rental properties, it is important to understand the value of your property, operating costs associated with it, and also how you can pay off your mortgage quickly and maximize returns.
From 2 bedroom condos on Vancouver Island to single family homes in North Vancouver, there are endless possibilities when it comes to choosing an ideal rental property investment opportunity. Investors need to be aware of average house prices when making their decisions and should consult with private investors or a reputable property management company before committing to any purchase.
Aristotle says that "those who act win, and rightly win, the noble and good things in life.
With careful consideration of all these factors, investors can make sound investments that will provide long term benefits for their portfolios while also increasing the value of their property over time.
Let's Get Started Below!
Ready to turn your real estate dreams into reality? Contact Richard Morrison, Vancouver's top realtor with 20+ years of experience. As a Medallion Club member and RE/MAX Hall of Fame award winning agent, he's the expert you need on your side. Whether buying, selling, or investing, Richard's personalized approach and deep market insights ensure a successful transaction. Reach out to Richard today at (778) 900-2235 and make your real estate journey seamless and rewarding.
Latest Vancouver Listings